OFFICE OF STUDENT AFFAIRS AND COUNSELING SERVICES
To download a copy of Amoud Students' University Constitution Clik Here:
Students Constitution Programs, services and facilities provided by our students
Advocacy and liaison
Welcome to the office Student Affairs. The programs, services and facilities provided by our departments are designed to create a stimulating and supportive environment that enhances the personal development, learning, educational success and career preparation of all students.
We work in partnership with colleges and faculty to enhance student development and success, and value engaging students actively in the process through involvement both inside and outside the classroom. Our goal is to be part of Amoud University's overall mission of preparing graduates for participation and leadership in an increasingly diverse and complex global society.
The office of student affairs accomplishes its mission by:
Advocating on student's behalf through on and off campus collaborations.
Empowering and assisting students in learning how to self-advocate and to enhance critical decision making skills.
Inspiring within students the responsibilities of citizenship in a large community.
Serving as office student affair's key source of communication and resource for parents and families.
Student with special needs support services
The office of student affairs provides and coordinates mandated support services for students with disabilities. The student's disabilities that need special accommodations must make their request by contacting student affairs at (063-4458618 or 063-4450038).
Potential types of special needs include:
Hearing impairment
Visual impairment
Physical disability
To request disability-related accommodations, please contact OSACS.
Student placement
The office help University faculties find internship for students. Places that provide our students in internship are e.g Berbera port, telecommunication companies, government offices local and international NGOs.
Student entertainment services
It is our pleasure to welcome you to the Office of Student Affairs, your gateway to social activities, programs, and events that are geared to enhance your education and fulfill your inner need to be active in the community.
Our office includes staff experienced and ready to get you involved and nurture your talents that make you who you are, and direct you to where you want to go. We provide consultation, resources, and a safe environment for open and inclusive conversation. Most importantly, it is our responsibility to take learning beyond the classroom and encourage growth with activism, advocacy, leadership, team-building, and community awareness.
Our office brings the students more activities to enjoy a variety of programs and services. We also responsible all programs for the campus recreation departments, some students will enjoy spoken words, poems, sports and other forms of entertainment. Our office of student affairs his effort is to cover the needs of students' side of entertainments.
Orientation and first-year programs
Get Ready…. For First Year Orientation
Going away to university is a big transition, and the orientation program at Amoud University is designed to make transition easier. Orientation is a long program organized by current Amoud students to introduce incoming students to each other, the campus and local community.
Over 800 current students will welcome new students to campus and will work hard throughout orientation to make sure it is a memorable week and a great introduction to life at Amoud University.
The programs and events on the opening day of orientation (September. 20 – October. 5 each year). Programs will continue throughout these days and include all information about university and overview student services. Students will receive detailed information about orientation during these months.
If you have any question about orientation, please contact Abdinasser D.Eggeh, Assistant Dean of Student Affairs at 252-63-4450038.

Supervision and facilitation of Students Unions
The office student affairs working to encourage and support Students Union, we encourage student union to have confidence to talk and to listen. Our aim to bring together to share strategies for students union and support students delivering peer led programmes.
We provide training, supervision and support to enable students to run peer programmes safely and effectively. We have worked with Students Union; giving them the skills and confidence to lead peer supported programmes.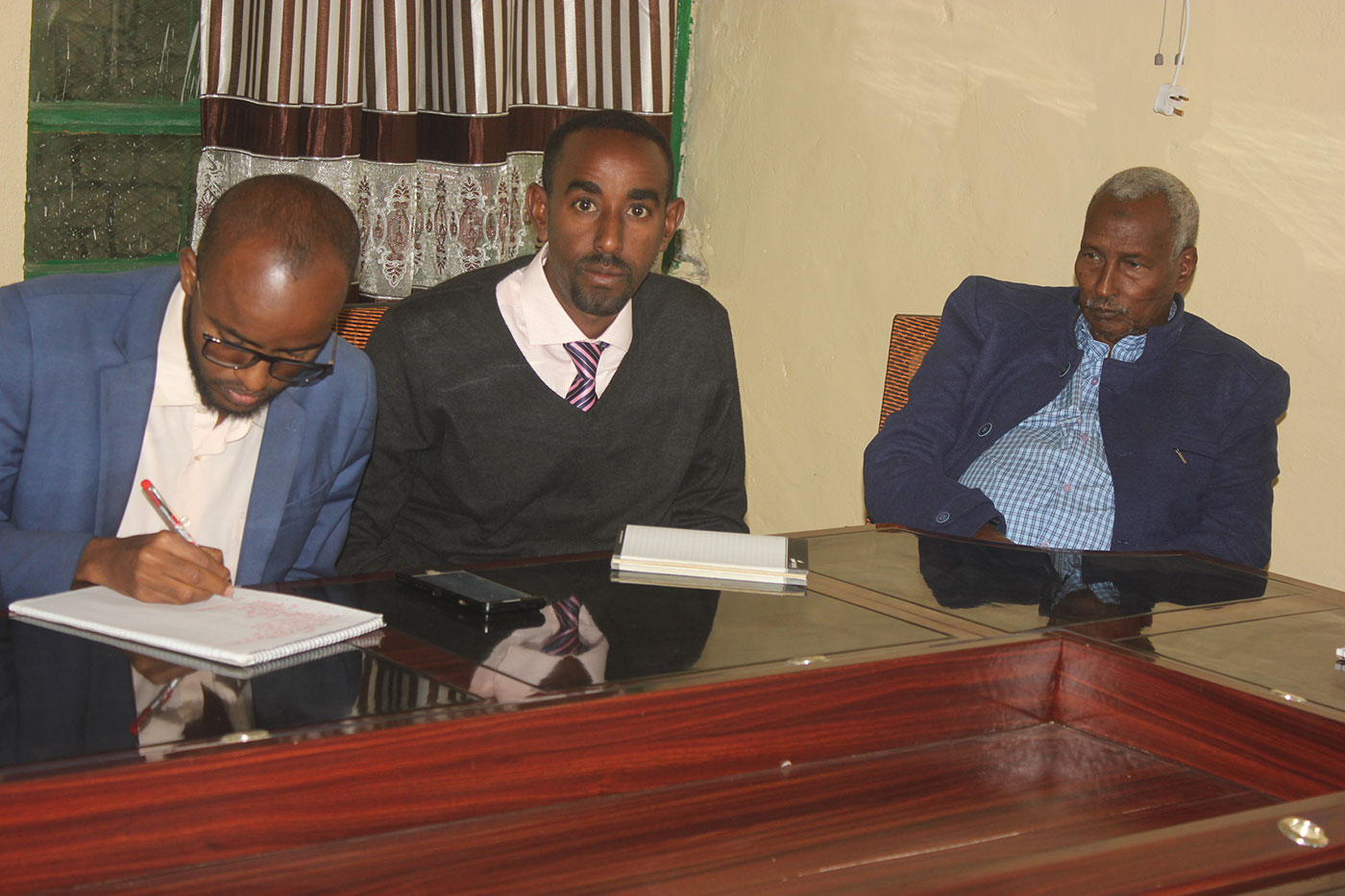 Health services
A campus health service is available to all students. Students may obtain medical advice without charge from the university physician. Students who need hospitalization ,x-ray or lab work are referred to the Al-hayad Hospital and must pay cost and services received.
The university physicians can a write prescription to the pharmacy of the student's choice but the student is responsible for payment.Faculty of Agriculture Men's Football Team
Sports and Games
University has many opportunities for those who want to play sport any level. Office of student Affairs implements an integrated sports development program designed to cultivate the skills and talents of potential athletes. The sports program includes intramurals and participation in various sports competitions. Membership in the different varsity teams is open to all students who pass the screening and try-outs. The office of student affairs held football tournament every semester.
Assistant Dean of Student Affairs
Abdinasser Dahir Egeh