On Monday 13, April 2020, Amoud University College of Health Sciences had its weekly meeting via #Video_Conference. During the Virtual meeting Several issues where discussed such as: Online Education Platforms use, Training, and monitoring, different school Evaluation of Online education progress presented by the Deans.
The Virtual meeting attended by Principal of AUCHS, Deans, Associate Deans ,head of Departments and Administration assistance.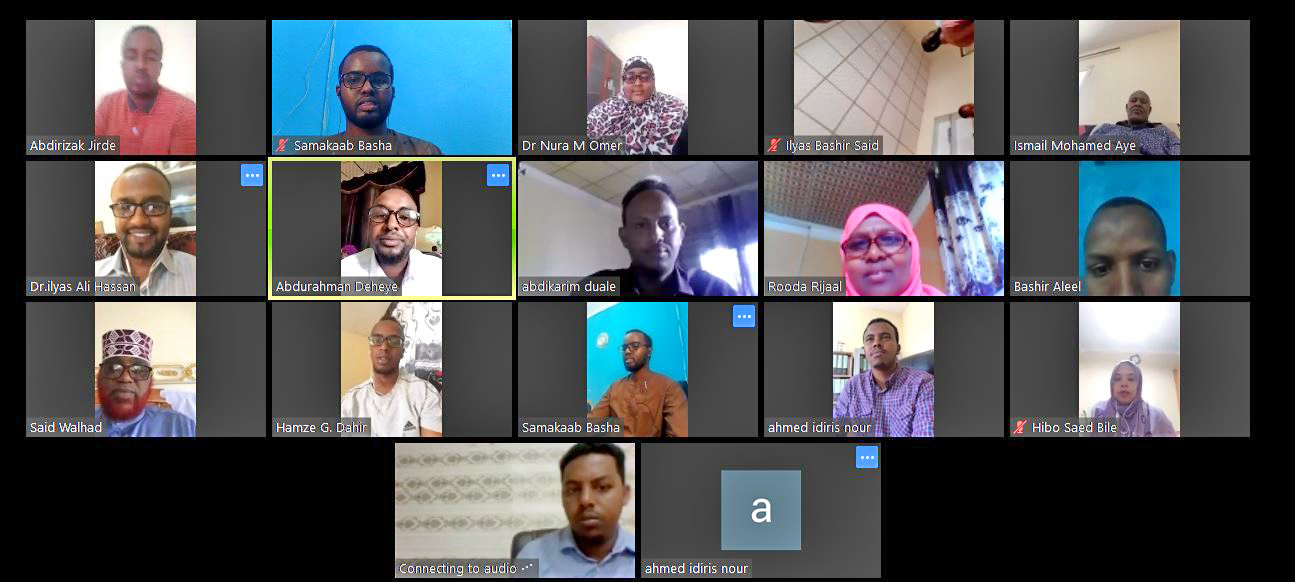 ACHS Principal, Dean, Associate Dean, Administration Staff and Head of Departments.