Amoud University (AU) hosted a delegation of the advance team of Kenyatta University (KU) professors who were at the university premises for a period of three days from Wednesday October 24th, 2018 up to Saturday, October 27th, 2018. The delegation from KU comprising Prof. James Elijah Otiende, Dr. Francis K. Kirimi and Dr. Mary Otieno from Kenyatta University, School of Education, visited Amoud University for a fact finding mission and status confirmation visit in line with the proposed joint collaboration in offering Doctoral Degree in Education at Amoud University. The envisaged co-operation is an initiative of Amoud University and Kenyatta University with a view to building capacities of staff at Amoud University and it is hoped that other development partners will be able to join the team in the near future in trying to make this dream a reality.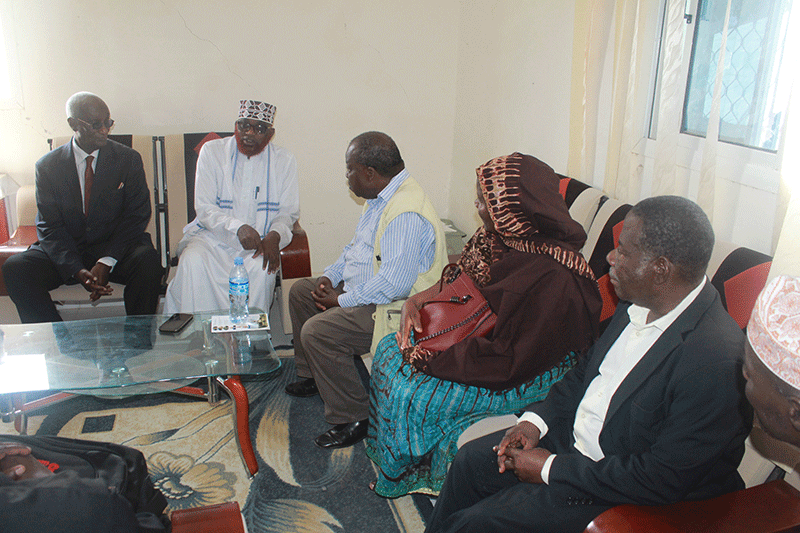 The delegation was taken around the university premises starting from Amoud University School of Postgraduate Studies and Research, Hargeisa campus up to Borama campuses where they visited Main Campus Amoud University, and Amoud College of Health Sciences (ACHS), in addition they visited various facilities of the university including Amoud University Al Hayat Teaching and Referral Hospital.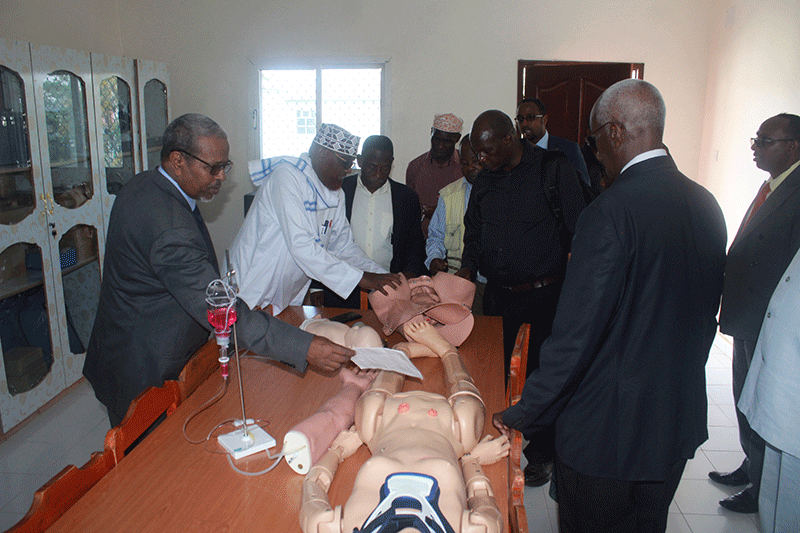 Prof. James and his team were interested in finding the actual technical preparedness and capacity on the ground at Amoud University as far as readiness to offer doctoral degree is concerned. The team also visited various facilities including the main library, ACHS library, dental skills laboratory, and various other laboratories at ACHS as part of their aim at acquainting themselves with the variety of programmes offered at the university. At the end of the visit the visiting team indicated that they were impressed by the status of Amoud University, bearing in mind the context under which it has been operating in spite of the obvious limiting factors such as challenges in securing partnerships and funding for various programmes and even normal services and routine operations for the university.